June 25, 2019 / by attila / In news
Finally we arrived to a major milestone of project GAPARS. We are happy to announce that from now on developers have access to the sandbox environment of the MMOS API and several sample scientific datasets, like datasets from the Human Protein Atlas, exoplanet lightcurves and more through the MMOS Developer Portal.
You can register with your email, that will serve you as your login and also your API key. The registration process is quick and straightforward.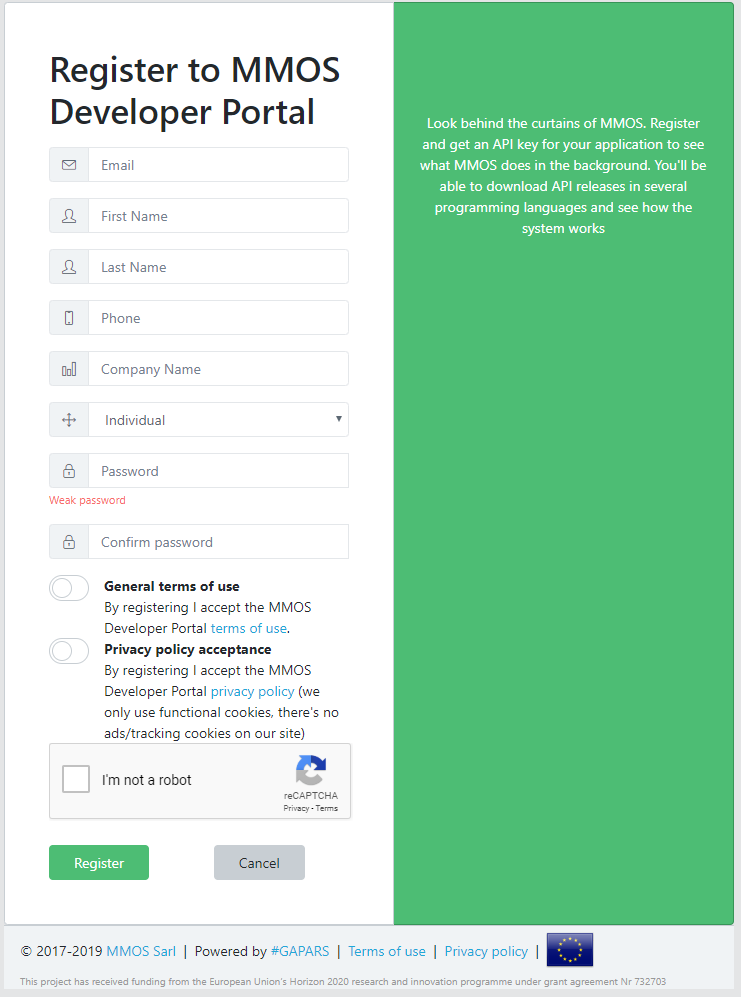 The MMOS Developer Portal will give you access to your MMOS API credentials, to sample datasets and documentation. If you have any questions, don't hesitate to contact us. We hope that many of you will found this tool useful in assessing the technological challanges and resouces needed when it comes to integrating citizen science and videogames.