Specific Challenge: The software games business is growing fast. Its technological and methodological underpinnings have been laid down in years of research and development. At a significantly lower scale, they are now finding their way into non-entertainment contexts, helping deliver substantial benefits, particularly in education, training, research and health. Recent European research projects have identified comprehensive roadmaps and are creating resources and state-of-the-art knowledge for European players to develop applied games more easily, faster and more cost-effectively. The challenge is to mainstream the application of gaming technologies, design and aesthetics to non-leisure contexts, for social and economic benefits. Supporting the expansion of applied gaming and gamification will not only create new solutions and methodologies to address societal issues, but it will also help SMEs to seize new business opportunities.
Scope: Technology transfer through small scale experiments on developing and validating open gaming technologies and mechanics including from sectors other than the gaming industry into non-leisure situations and scenarios for training and motivational purposes. Actions shall integrate contributions from game developers, researchers from social science disciplines and the humanities, publishers, educational intermediaries and end-users. Activities shall include work on gaming technologies (augmented and mixed reality, 3D audio and video, virtual worlds, interactive storytelling, narratives, modelling and data, etc.), learning and behavioural triggers (pedagogical effectiveness, engagement, creativity, collaborative behaviours, proactive) and social science aspects (potential risks and challenges, privacy, gender and ethical issues etc.).
The Commission considers that proposals requesting a contribution from the EU of about EUR 1 million would allow this area to be addressed appropriately. Nonetheless, this does not preclude submission and selection of proposals requesting other amounts.
Expected Impact: Increased take up of gaming technologies in non-leisure contexts – and specifically in education and for social inclusion, measured by the number of new businesses and applications generated by the action.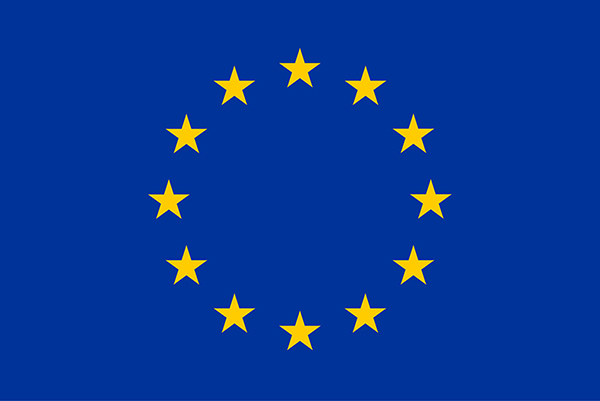 This project has received funding from the European Union's Horizon 2020 research and innovation programme under grant agreement Nr 732703


Using gaming technologies for a better world
MMOS Platform
The citizen science engine that we call MMOS Platform is the core of the GAPARS proposal. The MMOS Platform is the technology that connects science and games, it stanfdardises problems and data to form a unified interface for game developers.
Developer Portal
Game developers will be provided with a portal, where they can test integration with the MMOS Platform services and hands-on sample datasets from research. On top of that we will provide developers with ready made modules for major game engines and coding languages. Integration with the MMOS Platform should be a piece fo cake.
Researcher Portal
It is also important that researhcers can have instant access to the citizen science results. Throught the Researcher Portal they will have the possibility to monitor the progress of teh project and intervene if necessary.
Small scale experiments
We not only provide a framework, but want to show future partners that it works in live environments, that's why we carry out small scale experiments. Some of them will hopefully be even large scale...
Analysis & Research
A big part of the project is to understand certain elements of the process, the educational triggers, social aspects. There is a heavy emphasis in the project to not only provide a state-of-the-art service, but also to gain a deeper understanding of why is it working.
Dissemination
And we are continuousy planning to share and communicate about the results. Follow it here, on the project website.
https://www.eveonline.com/
The core element of the project is the online service we call MMOS Platform. It is a cloud based service connecting scientific research and videogames. It is an already existing service that has proven to serve to be able to handle the heavy-load, and the tens of millions of classifications submitted by EVE Online players in Project Discovery. In GAPARS our aim is to improve this service and with additional features create a state-of-the-art citizen sciencce engine for videogames.
MMOS API on one side accepts data and standardizes both data, metadata and the problem types that come from scientific research. On the other side it provides game developers an API, that gives easy access ti citizen science tasks and takes care of the heavy-lifting of oll citizen science related issues - so game developers can focus in creating engaging and entertaining experiences. As additional components, we plan to launch Developer Portal, a Researcher Portal and other supporting modules for further easing the process of integrating citizen science into games.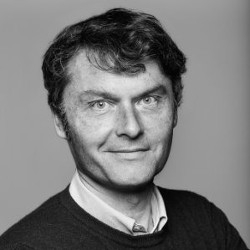 Bernard Revaz
Managing partner & Co-founder at MMOS
MMOS is a Swiss company founded in 2015. The company was created by Attila Szantner (CEO) and Bernard Revaz (Managing partner) with the mission to provide citizen science stakeholders with game changing solutions for collaborative science, crowd sourcing, and gamification.
Attila Szantner
CEO & Co-founder at MMOS
MMOS is a Swiss company founded in 2015. The company was created by Attila Szantner (CEO) and Bernard Revaz (Managing partner) with the mission to provide citizen science stakeholders with game changing solutions for collaborative science, crowd sourcing, and gamification.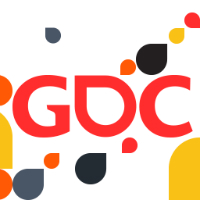 GDC 2017 - Project Discovery - Lessons From Scientific Research via EVE Online

"Project Discovery was launched exactly one year ago during GDC. Since then it became one of the biggest citizen science efforts of 2016, generating over 20 million protein location classifications by players of EVE Online, and receiving worldwide recognition in high-profile scientific journals like Nature Methods and also in the mainstream press - The New Yorker, the Wall Street Journal, Wired, Independent, Neue Zürcher Zeitung and many other journals. Come and hear about the story of the first year, the results and future plans. Get inspired and see how your own game can contribute to science and a better world."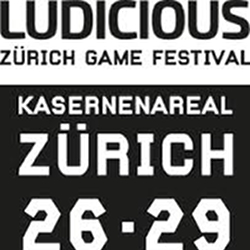 Ludicious 2017 - Project Discovery - Enters Citizen Science

"Project Discovery is the first implementation of the concept Massively Multiplayer Online Science. It is a joint effort of EVE Online, MMOS and the Human Protein Atlas to bring real life science into major computer games as a seamless gaming experience. It is the first serious game implemented inside a AAA video game and a perfect example of the blurred boundaries between serious and leisure games. Come and hear about the results and the future plans."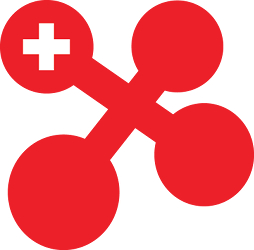 Swissnex Gaming Tour India 2016

"swissnex India brings an exciting mix of striking creativity and cutting edge technology in Gaming Tour India 2016 to be held between 7th to 12th November 2016 in Bangalore and Hyderabad. The tour will give the participants an overview of the gaming industry in India and the opportunity to network with key knowledge partners. In addition to the visits to gaming studios, startup companies and gaming/ design schools in Bangalore and Hyderabad, they will also have a chance to be a part of the NASSCOM Game Developer Conference 2016, India's largest, and best known, conference for game developers."
Articles, papers, events & more
Must read
EVE Online gamers to join in exoplanet search through scientific collaboration

22 February 2017 – Reykjavik, Iceland - CCP Games today announced that the search for planets outside our solar system (AKA exoplanets) will come to their massively multiplayer online game EVE Online. This unique scientific crowdsourcing effort represents a collaboration between CCP developers, Massively Multiplayer Online Science (MMOS), Reykjavik University, and the University of Geneva and its honorary professor Michel Mayor, winner of the prestigious 2017 Wolf Prize for Physics and discoverer of the first exoplanet. >>>
Articles
Events
November 14, 2016
The consortium led by MMOS ranked first in a call on gamification of the European Commission.
or reach us at
MMOS Sàrl
Rte de l'Ile-au-Bois 1A c/o BioArk, Monthey
CH-1870, Switzerland
EVE Online and the EVE logo are the registered trademarks of CCP hf. All rights are reserved worldwide. All other trademarks are the property of their respective owners. EVE Online, the EVE logo, EVE and all associated logos and designs are the intellectual property of CCP hf. All artwork, screenshots, characters, vehicles, storylines, world facts or other recognizable features of the intellectual property relating to these trademarks are likewise the intellectual property of CCP hf. CCP hf. has granted permission to MMOS to use EVE Online and all associated logos and designs for promotional and information purposes on its website but does not endorse, and is not in any way affiliated with MMOS. CCP is in no way responsible for the content on or functioning of this website, nor can it be liable for any damage arising from the use of this website.
CITIZEN SCIENCE FOR SERIOUS GAMERS
©2014-18 MMOS - GAPARS. All rights reserved.